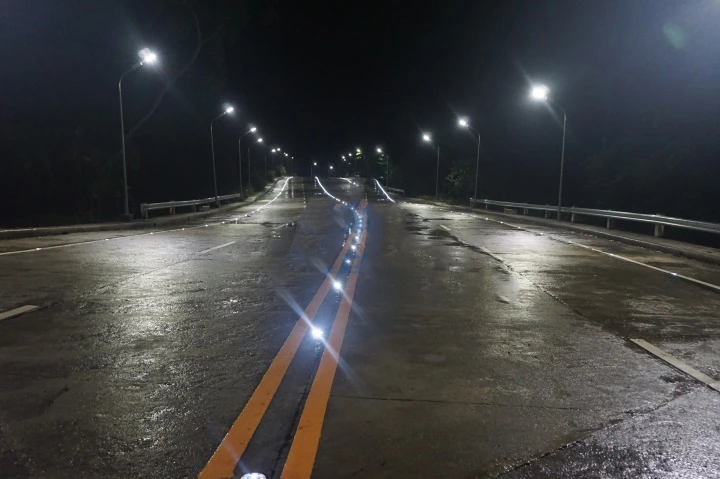 As a Chinese outdoor lighting factory, we recently enjoyed working with a client in the Philippines. The client was contracted for a municipal street project, and our solar road studs were the perfect solution for their needs. Our road studs are durable, low-maintenance, and easy to install, with a long lifespan and the ability to withstand harsh weather conditions. They are ideal for use on busy roads and highways.
Our client was delighted with the quality of our solar road studs, and they performed exceptionally well in the field. In addition, the road studs improved safety and reduced the number of accidents on the road, which is a significant achievement for the project.
As a factory, we take pride in our work and are always excited to work on projects that positively impact our communities. We are honoured to have been part of this project and look forward to working with our client on future projects that promote safety and sustainability on our roads.